Search Engine Optimization Services Provider Company in (SEO) India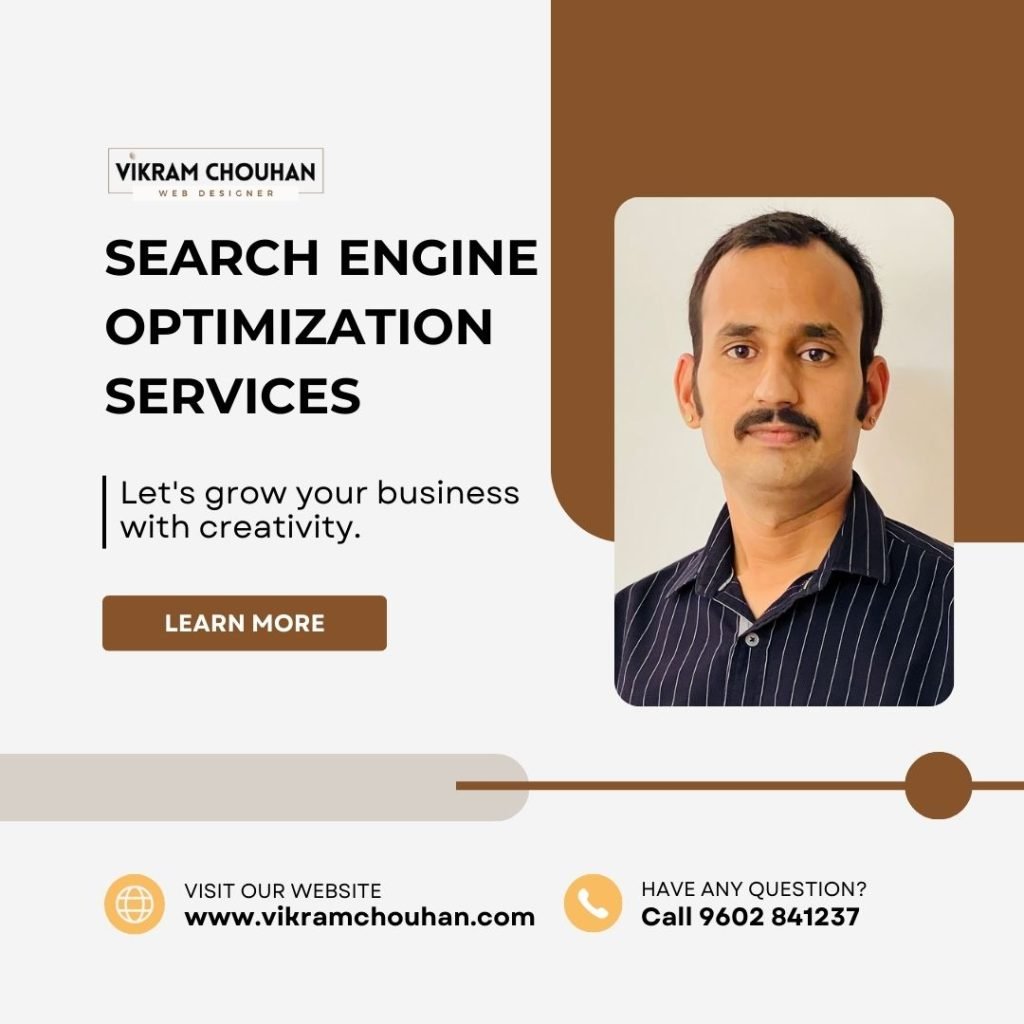 Search Engine Optimization Services
We provide a kind of SEO Services in India that suits your Budget
SEO Services in India
The success rate of a company's website and SEO go hand in hand. One cannot survive without the other. However, in order to ensure that the website is successful in the search engine, you need to opt for Search Engine Optimization Services. With professional SEO services, you can ensure that your website has an upper hand in the online platform over your competitors. At Vikram Chouhan Udaipur Web Designer, we assure you that your website will definitely go on top of the search engine once you opt for our services.
We are the single largest Search Engine Optimization Services Provider in India and we do not compromise on the quality of service offered. In fact, we have a team of highly experienced SEO experts who will go through your website in detail and will come up with some of the most unique keywords that will be best for your website. This will automatically take your website to a higher rank than before. Udaipur Web Designer also provides 100% money back guarantee if we are not able to make any improvement to your website ranking.
Our Expertise in SEO
We have not become the leading Search Engine Optimization Services India Company in one day. It has taken years to understand how search engines work and to get used to the algorithms. However, we are now at a position when we can judge the algorithms correctly and accordingly come up with keywords and website content that can improve the ranking of a website. One of the reasons why we are considered the best amongst all the other SEO Marketing Agencies is because we develop content for the website using unique SEO services. That means each and every keyword that may be targeted by a user will be present on your website.
SEO services at India Web Designer do not end by developing keywords. We also provide a thorough review of the entire website to make sure that the structure and content of the site is correct. In addition to this, we have various online campaigns where detailed instructions are given on how to improve any online business.