We Make Digital Beautiful.
Enhance Your Online Presence with Vikram Chouhan's Expertise in Web Design and Development.
Best Web Designer in Udaipur
About Me
As a confidently self-taught best web designer in Udaipur, I have had the opportunities to work on many great projects from national and international clientele. Kindly take some of your valuable time to browse the portfolio section of my page for a fair estimation of your best expectations. It is always worth repeating the obvious observation that scoring your position in the top 10 of Google ranking takes several qualitative aspects coming together.
firmly believe that there are no limits of growth , and one can only be as perfect as the skill set at any given time. Tomorrow, you are always better than you are today, unless you are going backwards! I am a blogger myself, as you can easily guess by reading this introduction.
As a best wordpress web designer in Udaipur, India, I always have the peace of mind and the social support needed to be at my best. My skills include core competency in WordPress and Joomla development. Both of these open source Content Management Systems are widely popular in the online world. A huge chunk of pages online are made in WP, and it is also one of the most well-known site designing platforms available. Following years of experience in fiddling with wordpress.
Our vision
As a virtual one-man army of web design services Udaipur, I maintain a very comprehensive attitude to my work. People outside the programming field are not usually aware of the significance of W3C standards. I have had many clients raising inquiries on whether I can develop really updated sites. I understand that this concern is very natural because even the hottest trends can become obsolete in a few months down the line.
Apart from regularly following up with updates from W3C and executing them accordingly, my browser bookmark list also includes Google official blog alongside other top blogs of the web development field. I also follow an approach of regular interaction with blog commenting and providing hyperlink suggestion to clear any doubt that I may have. This definitely helps me to be a better professional every day, and progress is a continuous process to retain my reputation as a top web design company in Udaipur. Services
My Latest Works
I have the confident skill set to provide the best, customized just as you need it to be. All sites developed are done with the neatest attention to details so that it is easy to rework on the pages for incorporating the next upgrades. I keep it light and useful at the same time. These principles are followed even when I am working in Joomla. All pricing packages are customizable and reasonably placed after mutual negotiations. You are always welcome to get in touch via phone or email to know more about what can I do for you.

Apart from the skills mentioned above, I am also a SEO expert Udaipur. My primary focus is programming, but you are always welcome for any SEO related assistance that I can provide at an individual level. Anyways, working with me, one can be certain that the site developed would be by the top quality SEO services Udaipur parameters by the latest Google algorithm. I am also adept at Flash and have the experience of developing full scale flash sites.
WEBSITE DEVELOPMENT
I am a dynamic professional geared for honest growth in what I do. My services in web designing and promotions have been appreciated and recommended over and over by satisfied clients. I have the confident skill set to provide the best, customized just as you need it to be.
Web Design Services Par Excellence The world of web designing entails several key challenges to execute. Long gone are those days when one could afford to set up a sketchy website without paying much of an attention to its aesthetic aspects. As the internet stands as of now in its milestone of evolution, delivering a positive user experience is imperative. Before venturing into assigning web coding projects, clients should definitely consider conducting a realistic evaluation of the competitive scenario. Only then, you can exactly realize how important it is to hire the right person for the job. Digital Marketing Services, Search Engine Optimization, Logo Design Services, Payment Gateway, Website Redesign, CMS Website Development.
Client Testimonials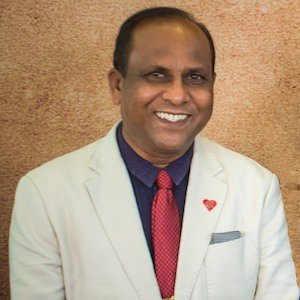 Mr. Goverdhan Nandwana
Mr Vikram, founder of 3iplanet is very humble, cooperative, possess excellent knowledge of his field. He keeps his words and always ready to help clients in best possible way. I recommend him for web design, software development, and SEO.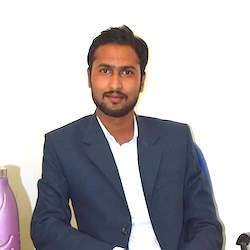 Mr. Shailendra Vaishnav
One of the pioneer company in the field of web development and design in udaipur. CEO Sh.Vikram sir and staff is very supportive. If any one wants website solution then i 100% recommended to 3i planet. I want to wish him good luck in your future endeavors.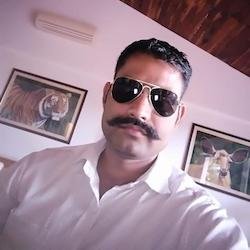 Mr. Bhawani Singh
I had many people who makes website and work on Google. I had decided to go with udaipur Web designer no doubt. I was fully satisfy with his services.i will definitely recommend their services to everyone.. Keep it up..




Contact
499 – Parshv Villa, Chankyapuri, H.M. Sec.4, Udaipur, Raj.
Get a Quote
Unlock Your Potential – Get a Quick Quote for Our Comprehensive Digital Solutions!