Web Application Development Services in India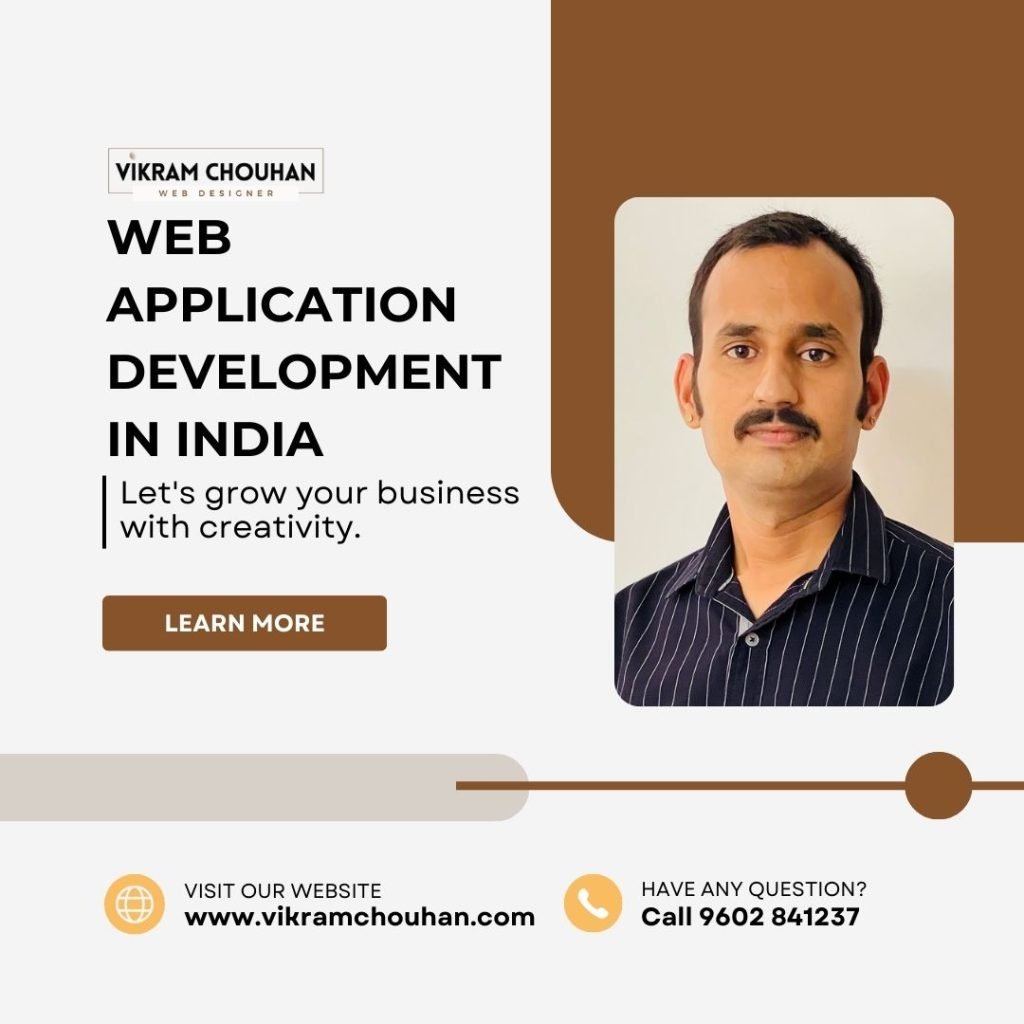 Web Application Development in India
Most recommended Web Application Development Company in India
Web Application Development
When you see a website, what is it that attracts you the most? The look and design, right? The first impression of a website is important and that has direct relation to the coding that is done during the initial stages. However, when you are talking only about Web Application Development, you are basically looking for the application program that is stored in the remote server. Developing such web applications can be difficult because it requires detailed coding for the program. Web Application Development Services are readily available online, but if you want the most experienced company to work for you, then you need to get in touch with us at Vikram Chouhan Udaipur Web Designer. We are the most popular Web Application Development Company in India and we are proud to have a highly experienced team working for us for years. There is always a need for customized web application for any business that is striving to go on top. This is the time when we would be at your service. You can easily compare our services with any other Web Development Company and we can assure you that you will come back to us for the best.
Amazing flexibility
When we say that we provide fully customizable web application, we meant it! When you go through a few applications that we have worked on, you will understand how good we are at our service. It is as if everything is tailor made for your website. The freedom of the website to grow along with your business and company is something that most companies will refrain to offer, but that is not the case with Udaipur Web Designer. We will continue to make sure that we remain the one and only Custom Web Application Development Company that provides fully scalable web applications to customers.
Another reason why we are regarded as the best in the business is because of the security in coding. You can work with the best hacker in town and we challenge you that he/she will not be able to hack into the web application that we have developed.