PHP Web Application Development and Design Company India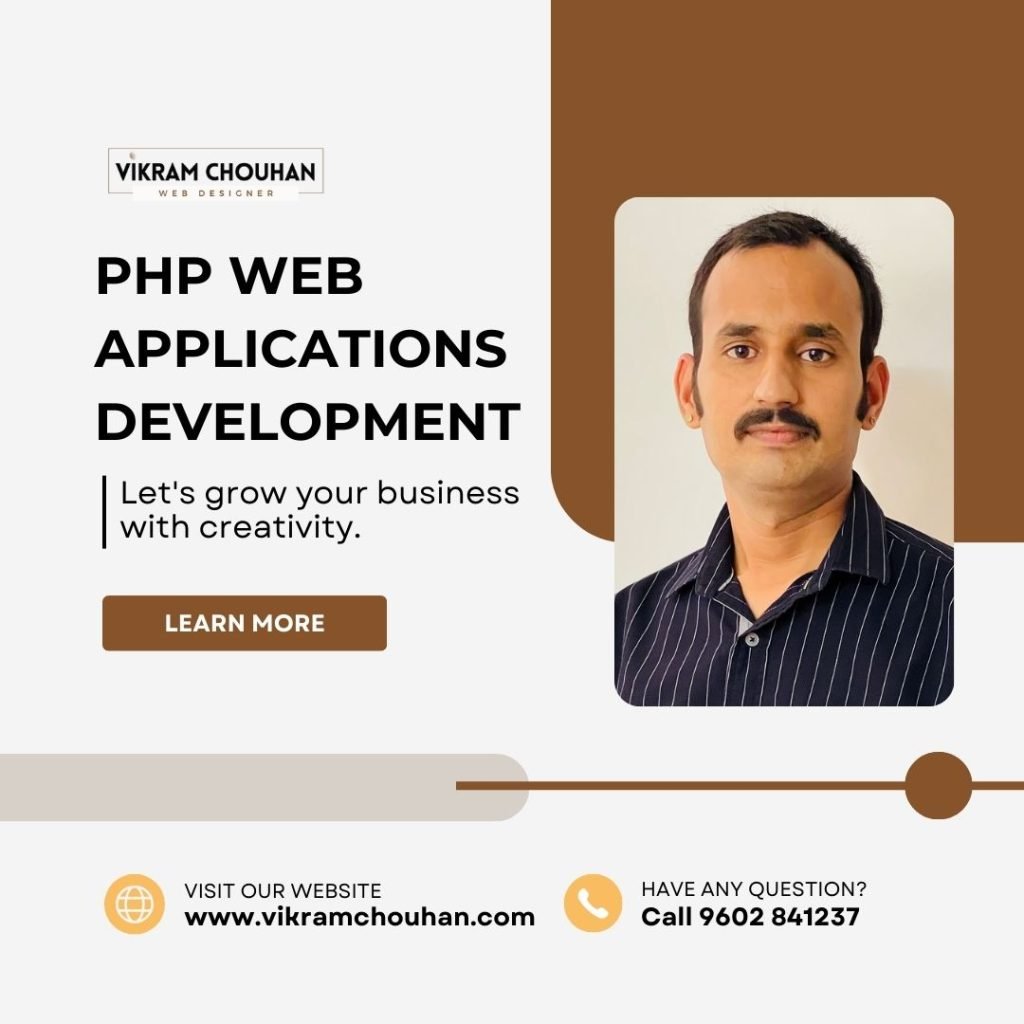 PHP Web Applications Development
Our expertise in PHP includes PHP web application, Custom PHP based CMS system and more
PHP Web Applications Development India
PHP is the base to building a successful web page or website. It takes the expertise of a highly experienced professional to get all the coding right. Fortunately, at Vikram Chouhan Udaipur Web Designer we have such experts that can help get the perfect base for your website. In this fast faced world where the internet has become the prime point of contact between the customer and the seller, it is important to have a website that is well designed and has the flexibility to be edited and updated every now and then. With PHP being the core coding unit, our designers always come up with the easiest and the best solution for PHP Applications Development. One of the main reasons why PHP is important is because of the custom web applications. When a client wants their website to be customized, we go that extra mile to get all the codes in place. This helps us to build the perfect website that includes all the functions and features as required by our client.
Migration projects
Udaipur Web Designer is a well known company when it comes to offering a wide range of PHP Web Application Development Services. Our team is super experienced in projects related to PHP migration. We have successfully migrated numerous PHP applications from their lower versions to higher versions and this has revamped the website to a great extent. Our team believes that every website should have a better look after every few months. To make that happen, the PHP Web Application Design needs to be error free. Each and every PHP Application Developer that we have are well experienced for this kind of work. They have been coding for years now and we can assure you that the quality of service you get from us will be unparalleled.
In addition to developing the code through PHP, we also offer PHP reports. The best part is, these reports are available in various formats such as RTF, Excel, XML, PDF and many more. We have taken every care so that you can rely on us for all your PHP development projects.